There's a volunteer position for everyone!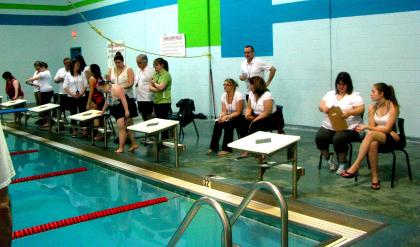 Special Olympics is a volunteer-driven organization and as such needs many hands to ensure the success of each and every program.
 While the majority of volunteers join Special Olympics through a coaching role; there are many administrative roles needed to ensure Special Olympics not only exists in a community but thrives!
 Operational Volunteers are those people that may or may not have a direct hand in working with our athletes but without whom clubs and programs could not exist.
 Operational Volunteers include those who take an active role on a club committee:
 Club Coordinator
 Program Coordinator
 Treasurer
 Secretary
 Club Registrar
 Fundraising Director
 Social Activities Director
 Coaches Representative
 Parent Representative
 Volunteers who hold these positions are always eager for help and assistance. You may be able to help out at a dance, or a fundraiser; you could even help out as a program manager of program - assisting the head club with the administrative side of running a sports program.
Event Volunteers are needed at various times throughout the year all across our province. Event Volunteers are typically those who help out at a sporting event - as an official, timer, referee, canteen supervisor, water delivery, score keeper, marshaller, medal marshaller, and any number of other needed roles!
There are many ways to contribute to Special Olympics and each is valued and appreciated!