Add to your Coaching Tool Box!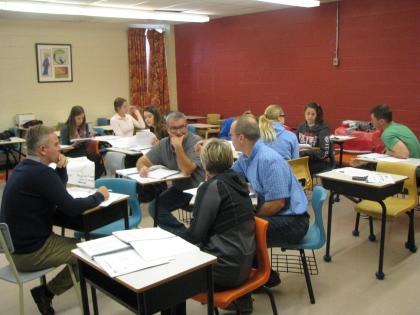 Special Olympics NL believes that every athlete is entitled to a trained coach. Head coaches are required to complete a NCCP Special Olympics coaching course in addition to NCCP sport specific coaching courses. Assistant coaches are required to complete the NCCP Special Olympics coaching course and are encouraged to complete their sports-specific course. Program volunteers are encouraged to complete a NCCP Special Olympics coaching course and sports-specific coaching courses.
 The Special Olympics coaching courses provides valuable information and insight into working with our athletes in addition to training in practice planning, risk management and safety. Sport specific coaching courses are designed to help improve a coaches' knowledge in the technical skill aspect of their sport.  All coaches should be familiar with the Special Olympics Official Sport Rules for their chosen sport.
 All levels of volunteers with Special Olympics, operational, head coaches, assistant coaches and program volunteers are required to complete an interactive online orientation course. This orientation will offer a thorough and interesting introduction to the world to Special Olympics, enhancing your ability to coach and support SONL athletes in your community and help them enrich their lives through sport.
 Instructions:
 1. Visit Special Olympics Canada's e-Learning Centre
 2. Click on create a new account
 3. Fill in the form and submit
 4. Wait for confirmation email, click on link
 5. Then you can enter site and find the volunteer training
 6. Click on Newfoundland & Labrador
 7. Click on Special Olympics NL Volunteer Orientation
 8. When you get the first page of orientation, click on Part One Introduction and Overview, and then follow the modules.