Be a mentor, role model, teacher and coach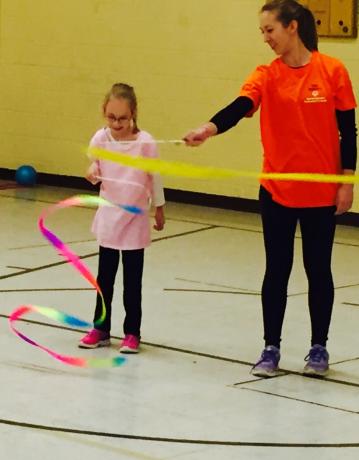 As a Special Olympics coach, you bring enthusiasm, commitment, and a positive attitude to each practice, event and competition, enriching the lives of the athletes they meet.
 In return, coaches develop relationships with athletes who inspire you with their dedication, perseverance, and courage. You learn new skills, meet new people and gain unique experiences, enriching your own life in turn.
 Coaches can hold different roles - someone may be a head coach for one program and a program volunteer for another program. Each role had unique responsibilities; read on for more information.
 Head Coach
 The head coach is ultimately responsible for all actions within their sports program. They regularly communicate with assistant coaches, program volunteers, athletes, parents/caregivers and their club committee. They facilitate practices, keep track of registration and attendance, ensure the training and safety of athletes at practices, accompany athletes to competitions, and they know the rules and division process for their sport. Head coaches must be a minimum of 18 years of age or older and must make every effort to complete proper certification within the first year.
Assistant Coach
 The assistant coach helps the head coach with all duties; if the head coach is unable to attend a practice the assistant coach may step up to run the program. They assist with the training and supervision of athletes are practices and competitions. They regularly communicate with the head coach, program volunteers, and athletes. They must make every effort to complete proper certification within the first year.
Program Volunteer
 A program volunteer assists the head/assistant coaches with training at practices by listening to instructions and working with the athletes' to help each of them achieve success during the program. Program volunteers are a key component to helping athletes reach their goals. Program volunteers must be a minimum of 12 years of age or older depending upon the program and club needs.
 Program Manager
 A program manager assists with a sports program in an administrative capacity. They help the head coach with paperwork such as registration forms, medical forms, attendance, travel arrangements and statistics/scorekeeping.
 All coaches begin at the club level, but interested and motivated coaches have many opportunities available to them.
 Coaches who have obtain the correct certification process can apply for such positions as:
 - Club Coach at Provincial Games - Games happen on a 2 year cycle; with Winter & Summer alternating
 - Training Coach for athletes travelling to National Games
 - Provincial Team Coach at National Games
 - National Team Coach at World Games