Dribble, Kick, Score!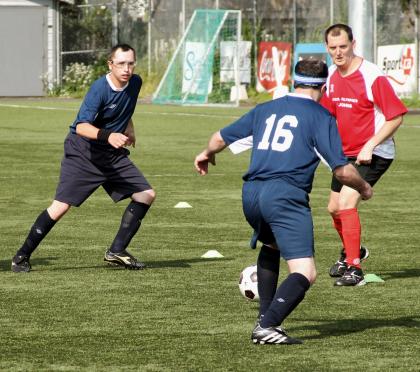 Soccer is in just about every country. It can be played by just about any physical build and ability. It requires little in the way of specialized equipment and has simple, intuitive rules.
Special Olympics Soccer is a seven-a-side game.
Soccer is a developing sport in Newfoundland & Labrador as not many of our clubs currently offer soccer programs.
RESOURCES