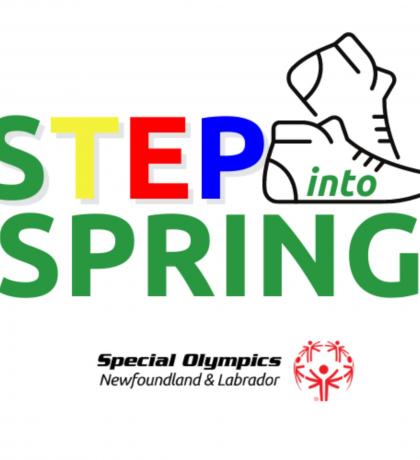 REGISTRATION NOW CLOSED 
FALL FIT 5 CHALLENGE
RUNS october 26 - november 30
Join us for an action packed 5 week physical activity challenge!
400 Special Olympics Athletes from across Newfoundland and Labrador will come together and virtually compete and showcase how they are keeping fit, eating healthy and staying hydrated at home!  They will learn all about Physical Activity, Nutrition, Hydration and Mental Training!  Of course there will be tons of fun to be had!
Thank you to the Government of Canada for your support of this amazing program!

WEEK ONE SCHEDULE OF EVENTS
LEADER BOARD
Check back soon for all the up to date leaderboard information
athlete resources
ATHLETE GUIDE 

FIT 5 RESOURCES

FIT 5 FACEBOOK GROUP

 

WEEK 1 CHALLENGE

WEEK 2 CHALLENGE

WEEK 3 CHALLENGE

WEEK 4 CHALLENGE

COACH RESOURCES

COACH GUIDE

SAMPLE ATHLETE TRACKER 

PENALTY BOX WORKOUTS

WEEK FIT 5 CHAMPS

 

ATHLETE TRACKER

 

WEEKLY GOAL TRACKER

 

CHAMPS WEEK TRACKER

 

 
 
 
 online sessions
Check back for up to date details!  All Online session information will be posted below!  You MUST SIGN UP for any Zoom Sessions being offered!
FIT 5 WORKOUT SESSION

Live on Facebook Each Monday @ 7PM (NL Time)

Oct 26 - Nov 23  

Click the picture below for all the details!

 

 

 

 

 

 

 

 

 

 

 

 

 

 

NUTRITION BREAK

Online daily nutrition break Zoom sessions each day during Champs Week! Stay tuned for more details.

SOCIAL CIRCLE

Online weekly Zoom Sessions Thursday Nov 5-19 starting at 6:30PM

3 Time Slots to choose from

Click the picture below for all the details!

MINDFULNESS MONDAYS

Online weekly Zoom Sessions (Space limited)

Monday's @ 11AM (NL Time) Oct 26 - Nov 16

Click the picture below for details!

 
check back soon for details about fall fit 5 champs week!!!