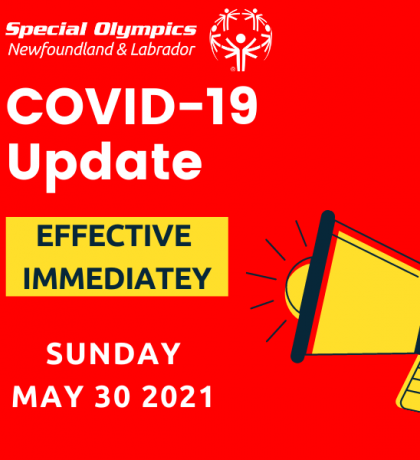 memorandum - effective immediately
date: may 30, 2021
to: community clubs - st. george's - stephenville - port au port area
from: program director, kim mcdonald-wilkes
subject: return to program - effective immediately
-------------------------------------------------------------------------------
Hello Everyone,
We hope you are all safe and doing well during this rapidly changing time. As per the announcement made today, Sunday, May 30th, 2021 by Dr. Rosann Seviour, Medical Officer of Health.
Effective immediately all in-person programs for the Bay St. George Bravehearts community club, are unable to begin until further notice.  All communities in the St. George's - Stephenville - Port au Port area are now in Alert Level 4 - SONL Phase A.
Club Executive, please communicate the immediate pause of all in-person programs to your members.  Special Olympics NL, once directed under Public Health, will work with the club to resume in-person programs safely.
The remainder of our clubs outside the Northeast Coast  and St. George's - Stephenville -  Port au Port, NL area can continue with in -person programs, – pending final approval for Return to Program has been issued by Special Olympics NL.
Our updated SONL Return to Program Plan, with supporting resources can be found online https://www.specialolympics.ca/newfoundland-and-labrador/return-program  
The provincial office will remain closed to visitors at this time, staff have returned to the office and may, by appointment request only, allow access to the office on occasion.
Our office in Grand Falls-Windsor is closed to all visitors until further notice.
Please continue to follow all Public Health guidance and stay up to date with COVID-19 here: https://www.gov.nl.ca/covid-19/
Thank you all for your patience and cooperation during this time. If you have any comments or questions, please do not hesitate to reach out.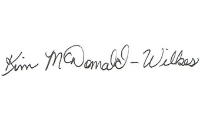 Kim McDonald-Wilkes, she/her/hers
Program Director
kimm@sonl.ca 709 293 1444