All Sessions 700-8:30PM NDT
monday April 19 Setting the Stage: Mental Performance and COVID-19
monday April 26 Effective Verbal & Non-Verbal Communication
monday May 3 Conflict Management & Diffusing Situations
monday May 10 Apply Mental Training in Your Coaching Practice
with Frank van den Berg, mental performance consultant
monday may 17 safe sport
w/ Doug Halliday
monday may 31 coaches coffee and conversation
w/ coaches and volunteers throughout NL
*This event has been cancelled
-------------------------------------------------------------------------------------------------------------------
4 part series w/ Frank Van den Berg, Mental Performance Consultant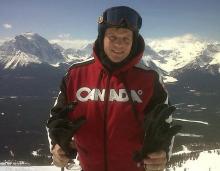 Frank has 20+ years experience with providing applied sport psychology / mental performance support for national and developmental team athletes, teams, and coaches in The Netherlands and since 2005 in Canada.  He applies a variety of tools and strategies to optimize preparedness and readiness of athletes, teams and their coaches to meet performance demands in training and competition.
Frank enjoys working with Special Olympics Alberta athletes and coaches, with great experiences at the 2010 and 2013 National Games.  Currently, he is Lead Mental Performance with the Canadian Sport Institute Calgary and a professional member of the Canadian Sport Psychology Association.
Frank will be virtually leading us through a Coach Development Series as part of our STEP into SPRING Challenge!
STEP into this Coach Development Series! Each session builds upon the previous session, it is highly recommended coaches attend all four sessions if possible.

-----------------------------------------------------------------------------
monday May 17 7:00-8:30PM NST - safe sport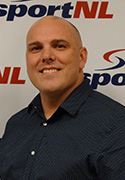 Creating a culture where everyone can thrive is a shared responsibility.  The Safe Sport training developed by Coaching Association of Canada (CAC) will help anyone involved in sport identify and prevent situations of maltreatment.  Together, we can make sport safe for everyone.  Join us for an in-depth look at Safe Sport and how it applies to Special Olympics NL program delivery with presenter, Doug Halliday, S4L Coaching NL Project Leader.

-----------------------------------------------------------------------------