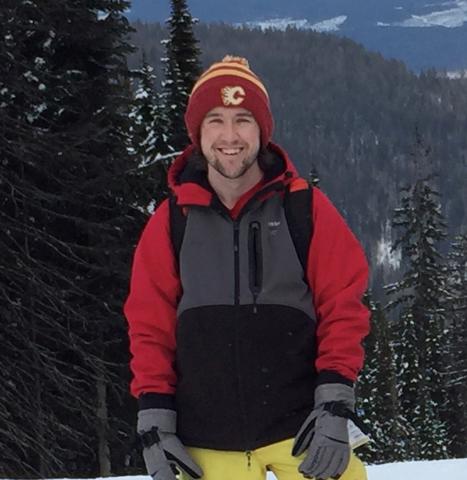 Before joining his local Special Olympics program four years ago, Justin found it difficult to make friends.
"Once he joined Special Olympics he felt like he had a place where people understood him and wanted to spend time with him," says his mom Natalie. "It has given him confidence, purpose, and balance."
A dedicated snowshoeing competitor, 23-year-old Justin likes to push himself to achieve his goals. He says his happiest times are when he is "racing hard" and "giving my absolute best" out on the racecourse.
In February, Justin will experience the joy of competing in his first Provincial Games at the 2019 Special Olympics BC Winter Games, which will take place in his hometown of Greater Vernon.
"I was super excited and happy when I found out that I got chosen!" he said.
Justin is one of nearly 800 inspiring athletes with intellectual disabilities who have qualified to compete in the 2019 SOBC Provincial Games. Here, athletes will not only be vying for a chance to go on to the 2020 Special Olympics Canada Winter Games, they'll also develop important skills, self-confidence, and friendships.
"The best part about Special Olympics is that it's not about winning or losing, it's about putting in your best effort and trying," Justin says.
By drafting an athlete for the 2019 SOBC Provincial Games, you can help dedicated Special Olympics athletes like Justin be part of this exciting, empowering, and frequently life-changing experience.
Draft an athlete
By donating $500 you will draft a Special Olympics BC athlete and help fund their travel, accommodation, meals, and competition costs.
Your donation will support the athlete to have the full Championships and Games experience, including an athletes' village, opening and closing ceremonies, high-calibre athletic venues, and qualified officials.
Change a life
The true impact of your donation will be felt by the athlete whose life will be forever changed by the skills, friendships, and confidence they develop through the exciting experience of attending Provincial Games. To draft an athlete now, please click here.
Donor benefits
Draft donors will receive a charitable tax receipt (if eligible) and a thank-you postcard from an SOBC athlete after the Games.
Please click here to donate online