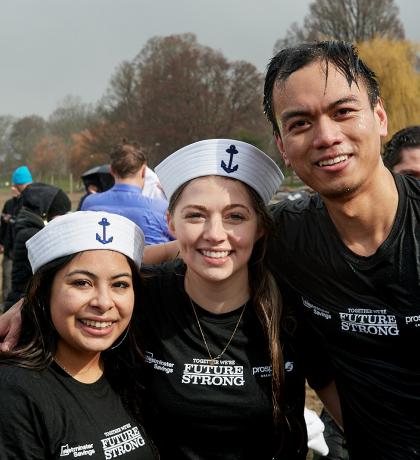 Prospera Credit Union's generous support has made a big splash for Special Olympics BC!
A valued provincial partner since 2017, Prospera Credit Union (formerly known as Westminster Savings Credit Union) helps power the Polar Plunge for SOBC, celebrates inspiring athletes through their profile series, and finds ways to step up and support Special Olympics BC's life-changing programs. 
The Presenting Sponsor of the Vancouver Polar Plunge from 2017 to 2020, Prospera helped build the event into a successful fundraiser that is an absolute blast for everyone involved. 
"I love to see all the community here supporting what we believe to be a very worthy cause. Special Olympics is a great way to help everyone have a chance of competing and building self-confidence and to be part of a community – I think it's very inclusive," Chris Melonie, Prospera Vice President of Technology Delivery, said at the 2019 Vancouver Polar Plunge. 
In 2021, we were unable to hold the in-person Vancouver Polar Plunge because of COVID-19. Instead of gathering for traditional in-person Plunges, participants from around the province got cold and creative with the first-ever Virtual Polar Plunge for SOBC. As Live Show Sponsor, Prospera helped the event raise a terrific total and gave participants an opportunity to come together online to celebrate their successes.  
Watch the event's fun-filled live show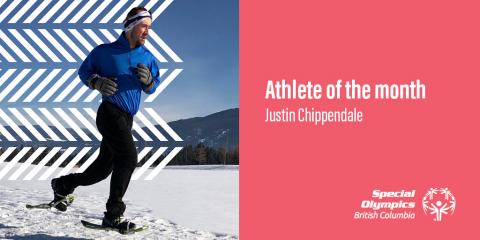 Prospera shines a spotlight on Special Olympics BC athletes and their achievements through their Athlete of the Month series. Featured on Prospera's website and social media channels, these monthly profiles create awareness for SOBC athletes and programs. 
Check out Prospera's Athlete of the Month series 
Throughout our partnership, Prospera has gone above and beyond to find ways to support SOBC. This has included having members participate in the Newmont Invitational Golf Tournament, sending teams to the motionball Marathon of Sport Vancouver, and drafting Team BC athletes for Special Olympics Canada Games. 
We are very grateful to Prospera Credit Union for all they do to support Special Olympics BC athletes!