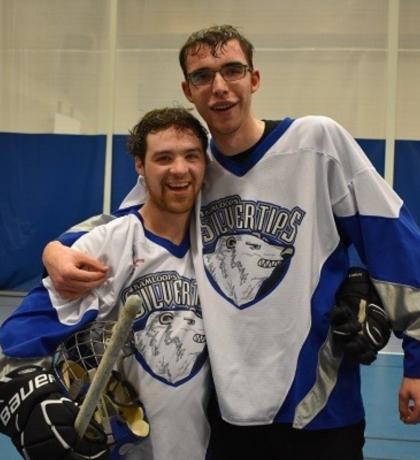 Special Olympics helps athletes with intellectual disabilities build purpose and confidence, says accomplished athlete Joshua Trudell.
Trudell is a multi-sport athlete from Special Olympics BC – Kamloops who has been involved since 2016.
Trudell recently showcased his amazing abilities in floor hockey at the 2023 SOBC Winter Games presented by Prospera Credit Union. Participating in Provincial Games in his hometown of Kamloops made the experience feel extra special, as he got to compete in front of his family and friends.
"For me, since the beginning, it's just been about meeting lots of awesome athletes with incredible athletic abilities across Canada and the province," Trudell said to Kamloops This Week.
Those were Trudell's second Special Olympics BC Games for floor hockey. The dedicated athlete has also showcased his skills in the 2018 BC Winter Games Special Olympics basketball event.
Outside of his participation in sports, Trudell is an outspoken voice for building inclusive communities. Trudell is involved with SOBC's Athlete Leadership Academy programming, where he has completed multiple courses in public speaking and storytelling to further his skills in becoming a leader and advocate in his community. He has also taken part in the Special Olympics Global Week of Inclusion, encouraging others to #ChooseToInclude.
"What I like about Special Olympics is that it gives me purpose. When I started, I was shy. Special Olympics gave me more confidence and let me come out of my shell. Special Olympics helped me be the person I am today, who I was meant to be," Trudell says.
"I will keep spreading the word of Special Olympics, inclusion, to grow our community and game for the better, for the future Special Olympics athletes so hopefully their lives can change like me and so many others."
Hear more from Trudell by watching the video below!