Tools for program and participant safety
We will be continually updating this website page as the situation evolves and more resources become available.
Last update: September 14, 2020 (added sport-specific protocols for current Pilot Program sports)
Upcoming Webinars
Return to Sport Coach Training - Required
These webinars will provide a broad overview of the SOBC Return to Sport Plan, review the required forms and documents, and go over the sport-specific protocols. There will also be opportunities for coaches to share ideas on what their practices will look like.
It is expected that attendees read and familiarize themselves with the SOBC Return to Sport Plan prior to joining the webinar.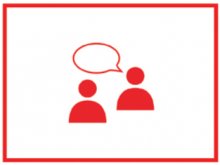 Upcoming webinars - please click below for details and registration links:
The registration deadline for each is 9 a.m. on the day of the webinar.
This training is required for all coaches before running a program. If any of your coaches or volunteers are interested in running one of these sports, please encourage them to participate in this webinar, even if they don't have start dates yet.
Additional webinars will be hosted as needs arise.
Forms to Complete
(Please note: If you have already completed the Registration Form and Participant Waiver as part of your Local's regular registration process, you're all set! You do not need to complete those forms a second time.)
Basic Program Safety Standards
Sport-Specific Protocols and Resources
More Resources
Please click here to find the full SOBC Return to Sport Plan and all current updates.
Please click here to find the athlete-specific Return to Sport resource page.
It's up to each participant whether they want to wear a mask at these outdoor practices. For those who wish to wear masks, below please find videos and posters to help explain how to do so.
VIDEOS
POSTERS
| | | | |
| --- | --- | --- | --- |
| Physical distancing | Hand washing | How to wear a face mask | Face mask do's and don'ts |
| | | | |
DISINFECTANTS
Psychological well-being of participants
NON-MEDICAL MASKS AND FACE COVERINGS
SOBC Memos to Locals
PROVINCE OF BRITISH COLUMBIA
To visit the full SOBC Return to Sport resource page, please click here.
Contact