Here's what Special Olympics BC athletes need to do to safely return to sport when your program is open!
We will be continually updating this website page as the situation evolves and more resources become available. 
Last update: September 18, 2020 (updated participation agreement)
What sports are open right now?
Bocce, Club Fit (outdoor), golf, and track and field are now in Level 1. This means all Locals can work with the provincial office to get approval to offer these sports.
Bowling (5- and 10-pin), curling, figure skating, powerlifting, rhythmic gymnastics, speed skating, swimming, Active Start, and FUNdamentals are in the Pilot Program phase. Interested Locals can apply to the SOBC provincial office to host a pilot for these sports. 
As Locals start to reopen sports, they will announce what sports will be offered and what their registration process will be. 
But please know that things will be different from Local to Local. To run a sport, a Local needs to have access to facilities, enough volunteers, and enough interested athletes. Not every Local will have this right away. Thank you for being patient – everyone is doing the best they can under the circumstances, and wants to have a safe return to sport as soon as possible. 
For more information, please click here to find the list of SOBC communities and click on your Local to find the contact information.
Before your first practice:
1. Please the required forms
(Please note: If you have already completed the Registration Form and Participant Waiver as part of your Local's registration process, you are all set! You do not have to complete those forms a second time.)
2. Please watch these videos
It's up to you whether you want to wear a mask at practices. During indoor sports, if there are situations where you can't do physical distancing of 6 feet/2 metres, we strongly recommend wearing a mask. Here is a video to help explain how to wear a mask: Wearing a Non-Medical Mask or Face Covering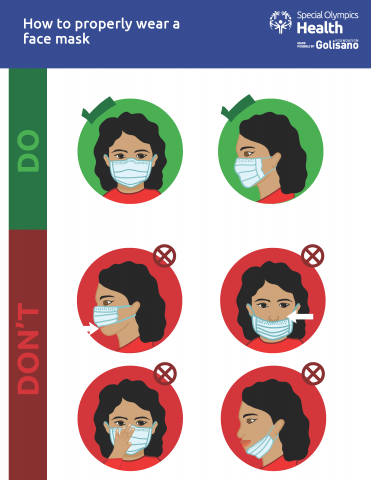 Before each practice: 
If you have ANY symptoms of COVID-19, stay home.
At each practice: 
Complete a health screening to make sure you don't have symptoms.
Follow the hygiene requirements in the Participation Agreement.
Follow the physical distancing and behaviour requirements in the Participation Agreement, Program Protocol, and Sport-Specific Protocols – your coaches will explain everything!
More resources:
Please click here to find the full SOBC Return to Sport Plan and all current updates.
POSTERS
| | |
| --- | --- |
| Physical distancing | Hand washing |
| | |
PROVINCE OF BRITISH COLUMBIA info
To stay healthy at home and ready for your sport's return:
You can work on sport training at home with SOBC's Basic Sport Skills instructions – please click here to find PDFs and videos!
You can click here to find SOBC's calendars with daily at-home workouts and wellness challenges, as well as more resources for mental and physical health. 
Or check here to find more SOBC resources for staying healthy at home. 
If you have further questions, please find the FAQs on this page, and feel free to contact SOBC staff.