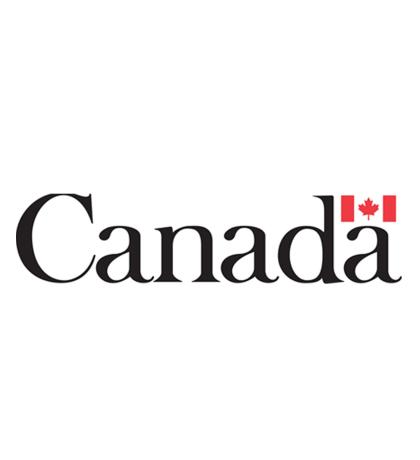 The Government of Canada is a vital supporter of Special Olympics Canada and Special Olympics BC, providing significant funds to develop new and existing sport programs and competitive opportunities. Without this funding, we could not offer the full range of opportunities that make such a difference in the lives of Special Olympics athletes and their families.
Thanks to the support of the Government of Canada, Special Olympics BC is providing a place for children to learn and thrive with SOBC youth programs. Here, children like Veda Graw have the chance to learn vital skills, get more active, and have fun in a safe and supportive environment.
Veda is participating in her third season of the Active Start program. "She absolutely loves it!" her mother Amanda Davis says. "Whenever we tell her it's Special O day she gets so excited!
Davis said developing motor skills has been a challenge for Veda, and the instruction and support she has received in the sessions has been very valuable to her.
The number of SOBC youth programs continues to grow across the province and current programs are going strong. There are now 115 Active Start, FUNdamentals, and Sport Start programs running in communities around B.C., providing children with intellectual disabilities ages two to 18 with opportunities to develop motor, sport, and social skills in a fun and encouraging environment.
The Government of Canada also funds training and travel expenses for Team BC athletes, coaches, and mission staff. This year, their support helped bring 75 members of Team BC out to Prince Edward Island for the 2018 Special Olympics Canada Bowling Championships in May, and will help another 245 Team BC members get to the 2018 Special Olympics Canada Summer Games in Antigonish, Nova Scotia this July.
SOBC Athlete Leadership programs, Leadership Summits, and Coaching Summits receive support from the Government of Canada, allowing individuals throughout the Special Olympics BC community to come together to take part in networking opportunities and listen to inspiring expert speakers. Participants at these events come away with new tools and ideas to take back to their grassroots communities.
With the help of federal government funding, SOBC has strengthened our sport programs by developing tools and resources to support coaches and athletes. Support from the Government of Canada has also helped SOBC create new sport opportunities across the province, giving athletes the chance to train and compete in a variety of sports within their home communities.
SOBC is extremely grateful for the support of the Government of Canada. If you have a moment, please thank your local Member of Parliament for this support as it truly makes a difference.