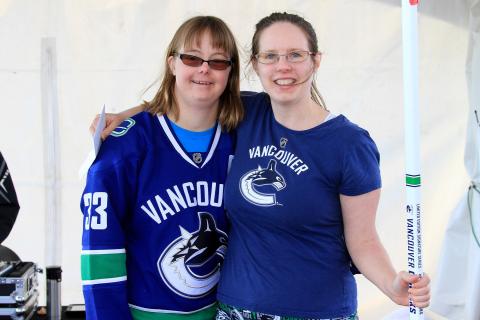 Special Olympics BC – Victoria is always welcoming athletes and volunteers to get involved in our joyful community!
Please click the button below to learn about the strong safety protocols in our programs, and complete your registration forms.
Once you've completed your registration forms, please submit to athleteregistrar@gmail.com.
Volunteers can search available opportunities in our community using this form!
Please note that our community might not currently offer all of the sports listed on the registration form. After you submit your form, Special Olympics will contact you to confirm your registration and Local details. Thank you for joining our joyful community!
About SOBC – Victoria
Special Olympics BC – Victoria is the largest Local on Vancouver Island in terms of programs offered; this Local successfully runs 17 sport programs as well as two very well-attended youth programs.
With a very large athlete and volunteer base, combined with the size of the community and surrounding areas, this Local always has something going on! There are many opportunities to meet all kinds of individual interests as the current programs in operation are 5-pin and 10-pin bowling, Active Start (ages two to six), basketball, bocce, Club Fit, cross country skiing, curling, figure skating, floor hockey, FUNdamentals (ages seven to 11), golf, rhythmic gymnastics, soccer, softball, speed skating, swimming, and track and field.
If you are interested in joining as an athlete or volunteer please reach out to the contacts below. 
Support SOBC - Victoria
To donate directly to SOBC – Victoria click on the button below.