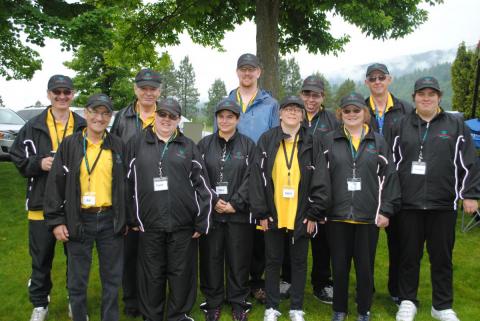 Special Olympics BC – Trail is always welcoming athletes and volunteers to get involved in our joyful community!
Please click the button below to learn about the strong safety protocols in our programs, and complete your registration forms.
Once you've completed your registration forms, please submit to rshawton@shaw.ca.
Volunteers can search available opportunities in our community using this form!
Please note that our community might not currently offer all of the sports listed on the registration form. After you submit your form, Special Olympics will contact you to confirm your registration and local details. Thank you for joining our joyful community!
About SOBC – Trail
Special Olympics BC – Trail serves the beautiful Greater Trail area including Rossland, Montrose, and Fruitvale.
Our enthusiastic and dedicated group of volunteers works hard to consistently deliver quality programming for athletes.
Our current programs include: 5-pin bowling, basketball, bocce, floor hockey, golf, snowshoeing, swimming, as well as Active Start/FUNdamentals for young athletes with intellectual disabilities, and Club Fit.
Support SOBC - Trail
To donate directly to SOBC – Trail click on the button below.
Contact
Jakki Van Hemert/ Gail Miller
Local Coordinator
trail@specialolympics.bc.ca
Sheila Hawton
trail.registration@specialolympics.bc.ca
Registration Coordinator