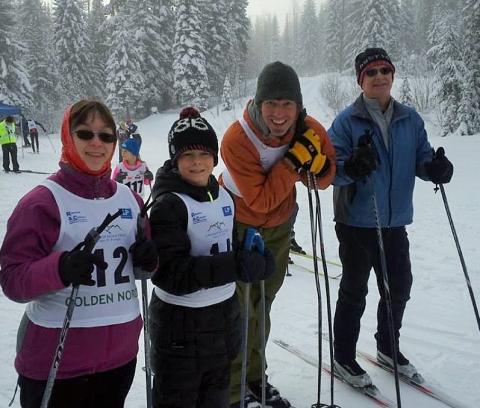 Special Olympics BC – Golden is always welcoming athletes and volunteers to get involved in our joyful community!
Please click the button below to learn about the strong safety protocols in our programs, and complete your registration forms.
Volunteers can search available opportunities in our community using this form!
Please note that our community might not currently offer all of the sports listed on the registration form. After you submit your form, Special Olympics will contact you to confirm your registration and local details. Thank you for joining our joyful community!
About SOBC – Golden
Special Olympics BC – Golden has experienced tremendous growth in recent years! In a typical season, we offer 5-pin bowling, alpine skiing, Cross training, cross country skiing, and swimming. Youth programs such as Active Start and FUNdamentals are in need of a Facilitator at this time. 
At this time we are actively recruiting for admin roles within our local committee - we are looking for a PR Coordinator, and Fundraising Coordinator. We are also currently seeking coaches for golf and bocce and bowling for the 2023 fall season!
We are always open to registrations from new athletes!
Please contact us or check out our Facebook Page for more information.
Support SOBC – Golden
To donate directly to SOBC – Golden, please click on the button below.
Contact
Dona Gylander
Local Coordinator
golden@specialolympics@bc.ca