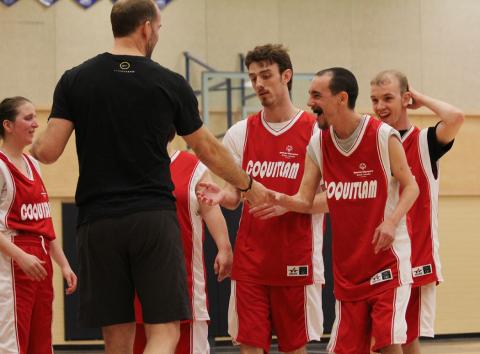 Special Olympics BC – Coquitlam is home to more than 200 athletes and 150 volunteers.
These dedicated volunteers work hard to provide high-quality programs for the athletes in the Tri-Cities.
The Local offers a wide range of spring and fall sports, including: 5-pin bowling, 10-pin bowling, swimming (including learn to swim), figure skating, speed skating (including learn to skate), floor hockey, rhythmic gymnastics, snowshoeing, alpine skiing, curling, basketball, soccer, softball, athletics, bocce, and golf.
Also offered are Active Start/FUNdamentals, Club Fit, high intensity cardio training, and walking club – there is something for everyone!