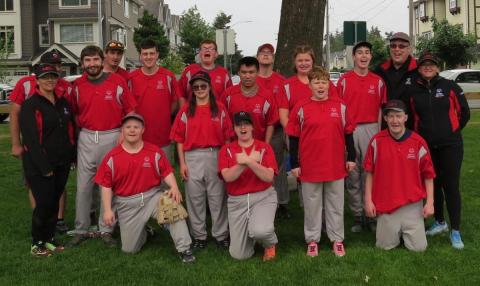 Special Olympics BC – Abbotsford has more than 120 athletes participating in 16 sport programs and more than 100 volunteers and coaches running the year-round programs.
Each week athletes train in cardio fitness, strength training, and skill development. Check out the SOBC – Abbotsford website to learn about the sport programs we offer.
If you would like to register as an athlete please contact:
Desirée Morhart
Registration Coordinator
registrarsobcabbotsford@gmail.com
To volunteer please contact:
Kim Andrews
Volunteer Coordinator
VolunteerSOBCAbbotsford@gmail.com
For all other inquiries, please contact:
Cindy Suffel-Marchbank
Local Coordinator
localsobcabbotsford@gmail.com
For more information. please look under "Upcoming Events" on www.sobcabbotsford.ca
To donate directly to SOBC – Abbotsford click on the button below.