Special Olympics Team BC 2020: Snowshoeing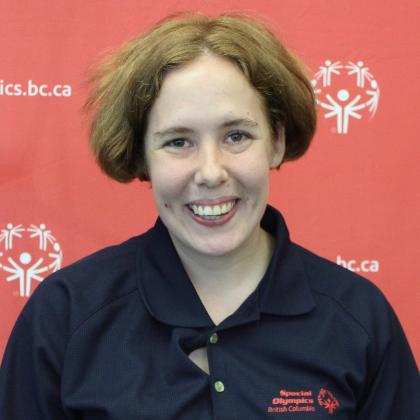 Special Olympics BC Local:
Coquitlam
Hometown:
Coquitlam
When and how did you get involved with Special Olympics?
I was 18 when I signed up for basketball.
Will these be your first Special Olympics Canada Games? If not, which other National Games did you compete in, and in what sports?
I competed at the 2014 National Summer Games held in Vancouver.
What were your results in the 2019 Special Olympics BC Winter Games? How did you feel about your performance?
I won gold in the 100m; gold in the 200m; and silver in the 400. I was happy about my performance considering how cold it was.
What does it mean to you to be part of Special Olympics Team BC 2020?
I feel proud and honoured to be part of Special Olympics BC Team 2020.
What is your goal for these National Games?
My goal is to come home with a medal.
What does competing at National Games mean to you?
It means that I get to compete in another province with other athletes plus I get to make new friends.
What do you like most about the sport you will compete in at National Games?
I like the fact that I'm good at the sport and that I am competing alongside my friends.
What is your favourite Special Olympics experience to date?
My favourite experience is when I carried our regional banner into the Opening Ceremony in Kamloops.
What would you tell someone about Special Olympics to encourage them to get involved?
I would tell them about all the different sports that they could join, the medals they could win, and the new friends they would make.
What other Special Olympics sports do you participate in?
I participate in basketball, bocce, swimming, rhythmic gymnastics, soccer, athletic club, bowling, track and field, and golf.
Please tell us a little bit more about yourself! What else would you like people to know about you?
I enjoy all kinds of sports. I have a horse named Missy and I ride her when I can.
What is one word you would use to describe yourself? :)
Kind.