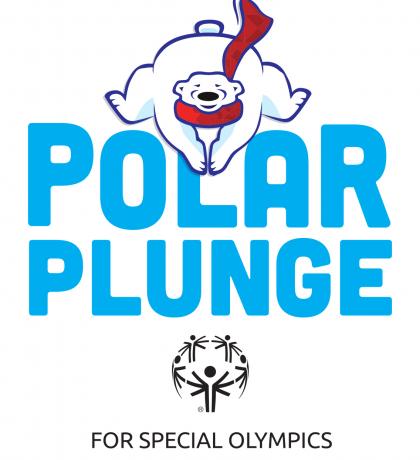 EDMONTON, AB, August 23, 2019- Since 2010, Albertans have plunged into freezing water across the province in support of the Special Olympics movement.
This year, plunge season is coming in hot with Alberta's first ever Solar Plunge on August 27.
A select group of Special Olympics athletes, employees, champions, and Law Enforcement Torch Run (LETR) officers will run into Lake Summerside to officially start the 2020 plunge season.
"We want to make a big splash this plunge season and having our first-ever Solar Plunge is definitely the hot start we are looking for," says Lorrie Sitler, Director of Business Development & LETR at Special Olympics Alberta.
Special Olympics Alberta and LETR invite media to come witness this first time event.
"Thank you to our amazing officers, champions, athletes, volunteers, and sponsors who continue to make this event a success each year," says Sitler. "We are hoping for our best year yet."
Solar Plunge Alberta Event Details
Venue: Lake Summerside, 1720 88 St. SW
Date: August 27, 2019
Time: 11 a.m. – 11:30 a.m.
In 2019, the Polar Plunge raised over $185,000 with over 450 plungers in five cities, and this year LETR is looking for 750 people to take the plunge in support of Special Olympics athletes across the province.
For more details on Polar Plunge Alberta, go to specialolympics.ca/albertapolarplunge, and follow this year's action on social media: Facebook, Instagram, or Twitter.
Law Enforcement Torch Run for Special Olympics Alberta
Internationally the Law Enforcement Torch Run (LETR) for Special Olympics is the largest grassroots fundraiser and awareness vehicle for Special Olympics. More than 85,000 law enforcement officers from 10 Canadian provinces and 3 territories, the 50 United States, and 46 countries internationally form the largest grass roots fundraiser for Special Olympics. Last year in Alberta, over $600,000 was raised across the province, benefiting local programs. For more information on the Law Enforcement Torch Run for Special Olympics Alberta, please visit www.specialolympics.ca/albertatorchrun. Follow us on Facebook, Twitter @Alberta_LETR and Instagram @albertatorchrun.
Special Olympics Alberta
Special Olympics Alberta is dedicated to enriching the lives of Albertans with intellectual disabilities through the transformative power and joy of sport. Our vision is that sport will open hearts and minds towards people with intellectual disabilities and create inclusive communities.
Special Olympics Alberta's programs cater to all ages and a wide range of abilities to over 3,200 athletes in more than 150 communities. We provide world class sports programs that are run daily by over 1,200 volunteers. For more information on Special Olympics Alberta, visit, www.specialolympics.ca/alberta and follow us on Facebook, Twitter, Instagram, Flickr, and YouTube.
- 30 -
For more information please contact:
Lorrie Sitler
Director of Business Development & LETR
Special Olympics Alberta
P: 780-608-8360
E: LSitler@specialolympics.ab.ca
Kiefer Sutherland
Marketing and Communications Coordinator
Special Olympics Alberta
P: 1-800-444-2883 Ext. 1009
ksutherland@specialolympics.ab.ca