To contact Special Olympics Alberta board members, please email boardchair@specialolympics.ab.ca. 
Volunteers are elected each year at the Annual General Meeting to be a part of the Provincial Board of Directors. The Board meets approximately five times a year to manage the financial and administrative affairs of the Organization.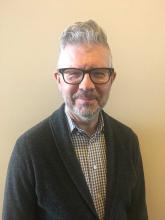 Paavo Montandon - Chair - Edmonton
Is a Principal in Western Canada's largest independent insurance brokerage firm. He is an Insurance Broker and Risk Management Specialist with two decades of experience. A manufacturing practice leader and account executive who provides general insurance and risk management services to private and public Alberta-based companies with operations and sales around the world. Previous board experience includes the Support Network Foundation, the Edmonton International Film Festival, the Alberta Science and Technology Awards, and the World Trade Center Committee for the Edmonton Chamber of Commerce. Paavo is also a passionate cyclist who has traveled to three continents to ride in 12 countries.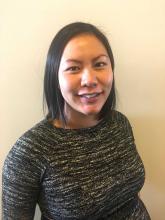 Wilma Shim - Past Chair - Calgary
Wilma is a born and raised Edmontonian. Having been awarded the Chancellor Club Scholarship at the University of Calgary, she moved to Calgary to pursue her Bachelor of Science degree in Kinesiology and remained in Calgary to complete her Law Degree. Following her articles, Wilma worked as a Crown Prosecutor. Currently, she is a lawyer in the Civil Litigation Department with Alberta Justice and Solicitor General.
Wilma was elected to the University of Calgary (U of C) Students' Union for 3 terms and represented students as the Faculty of Law Representative, Academic Commissioner, and Faculty of Kinesiology Representative. In Law School, she was elected as the President of the Society of Law Students and also sat on the Executive of the U of C Pro Bono Students Canada Chapter. In 2007, Wilma founded the Young Kinesiology Alumni Association and has served as President of the Physical Education and Kinesiology Alumni Association. In 2010, she received the President's Award for Excellence in Student Leadership and was inducted into The Order of the University of Calgary.
Wilma represented Canada at the World Junior Powerlifting Championships in LaGarde, France. She won a Bronze medal in the Deadlift Competition. She has coached powerlifting with Special Olympics Calgary since 2007 and was a Coach for Team Calgary powerlifting at the Provincial Summer Games in 2009 and 2013.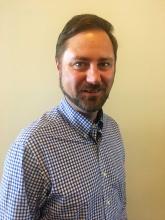 Scott Laluk - Director of finance - Calgary
Scott resides in Calgary and is an assurance partner at MNP where he also responsible for the coordination of the education programs for the office. In addition to Calgary, during his 15 years of public accounting, he has also practiced in Winnipeg and the Cayman Islands.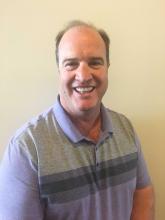 Gerry Lorente - 1st Vice Chair - Edmonton
Gerrry Lorente is born and raised in Edmonton. He is happily married for 29 years to wife, Maxine and father to three boys Lee, Luke and Ty.  
He currently is the Dealer Principal and General manager for Bavaria BMW and has worked in the car industry for the last 30 years. Additionally, he also sits on two boards: one being the President of the Edmonton Motor Dealers Association and secondly he is a board member of the Alberta Dealers Association. From 2005 to 2011, he was elected to service as councilor on the largest summer village at Pigeon Lake, AB (Golden Days).
His youngest son, Ty, is special needs and has been involved with Special Olympics Alberta-Edmonton for the last five years as a swimmer. Gerry understand the challenges of people with intellectual disabilities and strives to support to help build their dreams. He is a strong advocate for children/persons with special needs.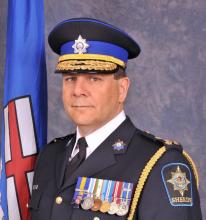 RICK TAYLOR - 2ND VICE CHAIR - AIRDRIE
Rick is originally from Comox, British Columbia. He was a member of the Royal Canadian Mounted Police for more than 32 years. Following RCMP Basic Recruit Training in 1980, he was posted to "K" Division (Alberta) where he served in Municipal, Rural and First Nations Policing assignments, as well as Traffic Services, General Investigations Section and Serious Crimes Branch.
Rick served as the Executive Director (Chief Sheriff) of the Alberta Sheriffs and Security Operation Branch from November of 2012 to May 2015, when he retired from active service. Rick now provides law enforcement consulting services to government and private sector clients.
Rick has been awarded the RCMP Long Service Medal with Silver Clasp, the Queen's Golden Jubilee Medal, and the United Nations Service Medal for East Timor, the Canadian Peacekeeping Service Medal, and the Queen's Diamond Jubilee Medal. In January 2012, Chief Taylor was invested as a Member of Order of Merit of the Police Forces (MOM) in recognition of his service to communities and Canada over the course of his career. 
Rick previously served on the Special Olympics Alberta Board from 2013-2016.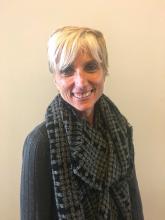 Deborah A. MacPherson - secretary - Edmonton
Deb is a tax partner with the Edmonton office of KPMG – she has been with KPMG for over 30 years and a partner for 20 years. She is the Tax Business Unit Leader for KPMG's Regions West practice, comprising 9 KPMG offices from Prince George to Winnipeg. She is also the leader of the Edmonton tax practice and former leader of the Enterprise (private company) tax practice in KPMG's Calgary office. She has extensive experience serving a wide range of growing private companies. Over the years, Deb has assisted clients with innovative solutions to Canadian taxation challenges including acquisition and divestiture planning, tax-effective reorganizations, business combinations, holding company strategies, multi-jurisdictional tax strategies and remuneration plans.
Deb has been a frequent speaker on tax topics to clients, associations and a lecturer with CPA Canada. She has also authored an extensive number of articles relating to taxation over her career.
Deb is the mother of 3 adult children, one of whom is special needs and a Special Olympics athlete in a number of sports, most notably advanced swimming with the Calgary team.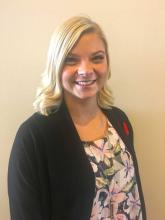 Kirsten Kirwer- Youth Representative - calgary
Kirsten Kirwer is a friendly, energetic, and enthusiastic university student who is currently completing her Health and Physical Education Degree at Mount Royal University. Kirsten is an active champion and leader within the disability sport community who has nine years volunteers experience working with organization like Special Olympics Alberta - Wetaskawin, Calgary Sledge Hockey Association and the Children's Adapted Physical Activity Program. She is driven to provide quality recreation and athletic opportunities for all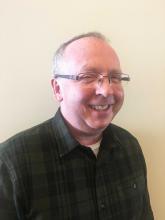 Edward Grose - Director - Red Deer
Ed lives and works in Red Deer, where he is the owner and senior consultant for hr outlook – Human Resources Consulting Group Inc.  As a Consultant and Coach, he comes alongside organizations to serve them to help meet their people needs.  He helps people move forward.  Prior to owning his own company, Ed worked in human resources in healthcare and the private sector.
Ed graduated from the University of Alberta with a Commerce Degree, is a Certified Human Resources Professional and Professional Coach. Ed has had experience working on and with not-for-profit Boards, as well as worked on a number of International Projects with Rotary International. Ed is married to Lynette with 2 grown children (Emily and Carson). They all share a passion for international travel and trekking in the mountains.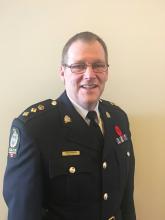 Chief Brian Simpson - Director - Edmonton
Brian Simpson joined the Edmonton Police Service in May of 2012. Deputy Chief Simpson was considering law school at the onset of his working life, but quickly realized that was not his passion. Instead, he completed a Bachelor's degree in Criminology at Simon Fraser University before pursuing a career in policing. When it was time to put in requests for deployment, he requested Grande Prairie, as it was the busiest RCMP detachment in Alberta. Deputy Chief Simpson stayed in Grande Prairie for seven years and then accepted a role in Calgary as an Investigator. He worked in Calgary for nine years in General Investigation, Major Crimes (Homicide) and the Commercial Crime divisions.
In 1996, Deputy Chief Simpson accepted a supervisor role as Operations Sergeant in Wetaskiwin. He was in this role for a short six months when the Staff Sergeant became ill, and Deputy Chief Simpson became the Acting Detachment Commander Staff Sergeant. Through a candidate selection board, he was made an Officer in charge of Hobbema and Wetaskiwin. Deputy Chief Simpson was the Officer in Charge of Federal Drug Enforcement (responsible for Edmonton, Calgary and Red Deer) for a little over a year. In 2004, he was asked to work in Client Services-Administrative, a new role that was being tested. A year later, he competed for the Officer in Charge of the City of Red Deer position and was successful, remaining in the role for just over five years. In September 2011, Deputy Chief Simpson accepted the Director General of Operational Readiness and Response at RCMP Headquarters. From 2001 to 2011, Simpson was the Incident Commander for the RCMP ERT Team
Deputy Chief Simpson was a Gold Commander at the 2010 Winter Olympic Games in Vancouver, and the Unified Command Centre Commander for the G8/G20 Conference in Barrie, Ontario.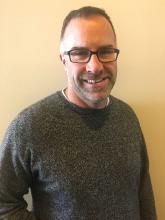 Dave Findlay- Director - Calgary
Dave Findlay is the founder of Findlay McQuaid and has developed a reputation as being a strong representative for children in our Court system. In addition to acting for children in family matters, Dave has extensive experience in Family Law as well as Wills and Estates and Wills and Estate Litigation. Dave is also experienced in Dependant Adult matters and residential Real Estate. Dave's clients are well represented by his thoughtful and experienced attitude and Dave always strives to ensure fairness while protecting his client's rights.
Dave grew up in St. Albert, Alberta. After high school he attended the University of Alberta where he received a Bachelor of Science while competing as a varsity athlete in track and field. Dave also has experience with Helitack for the Government of Alberta in fighting forest fires during the summers and after graduation joined Social Services Alberta where he held several positions in a variety of communities throughout Alberta. Dave and his wife moved to Calgary in 1997 and Dave began working in the Court system as the Court Worker for Child and Family Services. It was at this time Dave was encouraged to apply and attend Law School. He attended the University of Calgary Law School and graduated in 2002. After articling with a mid-sized firm and working with a small firm, Dave joined a large local development company. After a couple of years with the corporate practice, Dave decided that his passion was for court work and in 2009 co-founded the firm of Findlay Smith. After six years of successful practice with Findlay Smith LLP, Dave has again re-focused his attention to the court room and in August of 2014, founded Findlay McQuaid Law.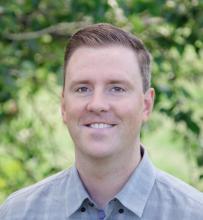 MARK THOMPSON - DIRECTOR - CALGARY
Mark is currently based in Calgary, AB as the Vice President, Business Development at Nutrien, which is the world's largest provider of agriculture crop inputs and services - created through the merger of Agrium and Potash Corporation of Saskatchewan. In his role, Mark is responsible for the ongoing development of Nutrien's Retail business and growth strategy, while also leading the planning and execution of M&A  activity, including traditional and technology-based acquisitions and investments, as well as the organization's greenfield build program. 
Prior to being appointed to his current role, Mark held the position of Vice President, strategy & Special Assistant to the CEO at Agrium, leading the development of the company's corporate strategy, along with oversight responsibilities for growth of the organization - in addition to providing strategic and financial advisory support to Agrium's President & CEO. Since joining Agrium in 2011, Mark has also held roles in several other functional areas across the company, including: Business Advisory & Analysis, Continuous Improvement, Corporate Development & Strategy,and Investor Relations. Before joining Agrium, Mark worked within the Government of Canada's Real Property Branch in Ottawa, ON,  across commercial real estate investment analysis, portfolio management and strategy. 
Mark holds Bachelor of Commerce (Finance) and Bachelor of Arts (Sociology) degrees from the University of Saskatchewan, as well as the Chartered Financial Analyst (CFA) designation and the Chartered Alternative Investment Analyst (CAIA) designation.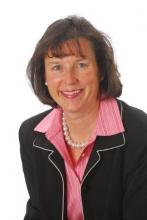 MARIA BORGES - DIRECTOR - SHERWOOD PARK
Maria Borges has more than 25 years of senior management experience in merchandising, marketing, business development, sales and operation. A born leader who combines education, athletics and a strong business acumen with a "strategic eye" that can assist any business in reaching their objectives. 
Maria's passion for sport and nature is shared by her husband Steve and their two children: Madison (18) and Kennedy (15). The family enjoys hiking and wild life photography especially owls and woodpeckers. The family currently resides in Sherwood Park, AB. Both children are actively involved in sports: Madison figure skates and golfs for Special Olympics Alberta - Edmonton, while Kennedy plays baseball, golf and swimming. Maria and her husband have developed two grassroots youth programs in Uxbridge for Special Olympics Ontario in golf and FUNdamentals. 
 Maria has also been on the Special Olympics Ontario Board of Directors from 2012-2016. Currently she is on the AMC for Special Olympics Alberta - Edmonton. Working with youths and adults with intellectual disabilities has been enriching for the whole family and the key driver behind Maria's "can do attitude"!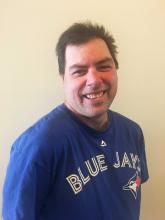 DALLAS SORKEN, BOARD OF DIRECTORS - ATHLETE REPRESENTATIVE - ST. ALBERT
Dallas Sorken has been in Special Olympics for 15 years. He has participated in curling, floor hockey, track and field, softball and bowling. He has coached swimming in the past and currently coaches track and field. For hobbies, he collects hockey figures and enjoys going to concerts. 
This is his second term as a Provincial ALC member. He is also currently the chair of the St. Albert Leadership council.