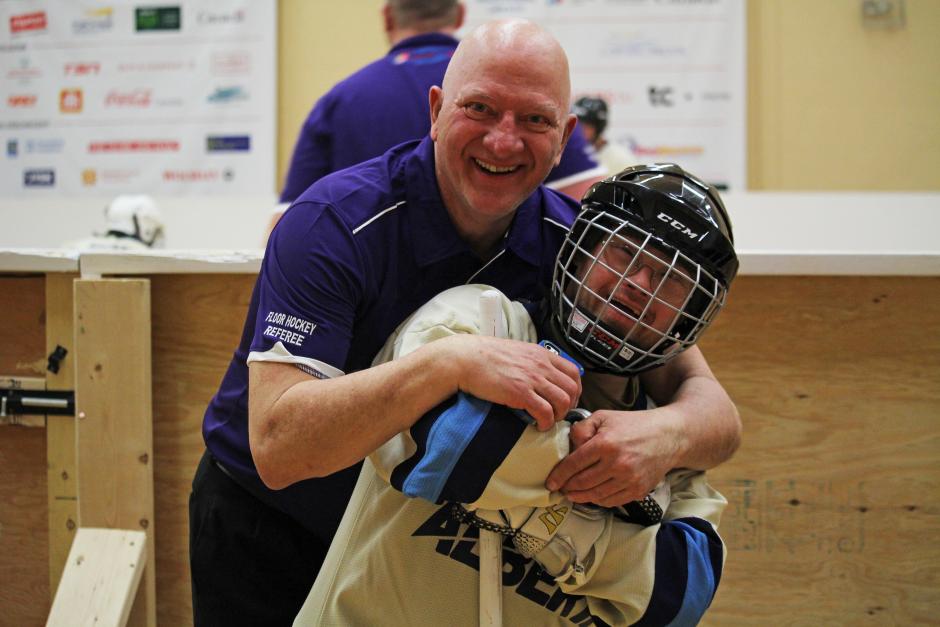 Special Olympics sports officials ensure adherence to the rules and safe competition and are necessary to ensure the integrity of the sport.
We encourage everyone officiating Special Olympics competitions to become certified in their sport and provide an opportunity for anyone interested, including Special Olympics athletes, to become a certified Special Olympics sport-specific official.
Current Opportunities
Floor Hockey Officials Course
November 4, 2018, 9 a.m. to 5 p.m.
University of Alberta- Van Vliet Complex

Floor Hockey officials will be trained to officiate Special Olympics Floor Hockey Games and understand both the rules and game flow of floor hockey. We will look to officials to get involved in both the North and South Floor Hockey League, as well as Provincial Games. Officials will have numerous opportunities to utilize their new skills and gain experience throughout the program year.
Registration is limited to 20 capacity. If you would like to be added to a wait list, please email Riley McCaig rmccaig@specialolympics.ab.ca
Register here for the course