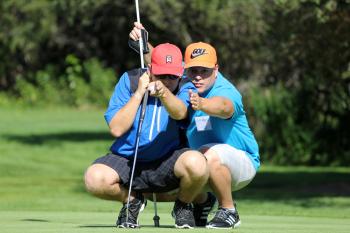 To ensure the consistent high-quality of our programs and to support the development of our coaches, we offer multiple training opportunities.  
This is divided into two areas:
These courses and sessions are focused on coaching individuals with an intellectual disability.  In order to coach with Special Olympics, all coaches are required to take this training.
These courses and sessions are focused on a specific sport.  They are offered by the sport governing body and will provide coaches with technical information about their sport of choice.

To see if there are any coach workshops planned, please check our events calendar.

If there is interest, Special Olympics Alberta can arrange the hosting of a Special Olympics or Sport Specific course in your area. Minimum numbers vary from sport to sport and course to course. Please contact Jill Moore at jmoore@specialolympics.ab.ca if you are interested in attending or hosting a specific workshop.