Major Special Olympics competitions around the world each year bring together athletes seeking to be best in their sports.
Every two years, a World Games competition that shows off the best our movement has to offer (Summer and Winter World Games). For many of our athletes, attending a World Games is the dream of a lifetime.
A lot has changed since the first Games held in Soldier Field in Chicago in 1968. The event has received a large worldwide audience and is considered the largest sports and humanitarian event bringing together nations across the globe to celebrate the talents and abilities of athletes with an intellectual disability.
Upcoming World Games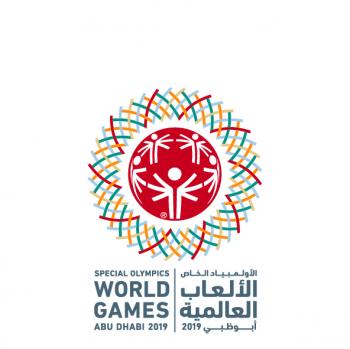 March 14-21, 2019
Opening Ceremony: March 14
Closing Ceremony March 21
24 sport competitions: badminton, basketball, beach volleyball, bocce, handball, table tennis, tennis, volleyball, athletics, cycling, kayaking, open water swimming, roller skating, sailing, swimming, triathlon, equestrian, judo, artistic gymnastics, rhythmic gymnastics, bowling, football, golf and powerlifting.
About  7,000 Special Olympics athletes from 170 countries
2,600 coaches
20,000 volunteers games volunteers
Up to 500,000 spectators
About 6,000 friends and families attending
Team Canada will be competing in basketball, bocce, athletics, swimming, rhythmic gymnastics, bowling, golf and powerlifting. 
Check out our Alberta members on Team Canada
MEDIA RELEASE: Alberta's 2019 Special Olympics Team Canada Members
Past Games

March 14 to 25, 2017
Locations: Graz, Schladming, Ramsau
3,000 Athletes competing in nine winter sports: alpine skiing, cross country skiing, figure skating, floorball, floor hockey, snowboarding, snowshoeing, speed skating and stick shooting 
110 Nations
1,100 Coaches