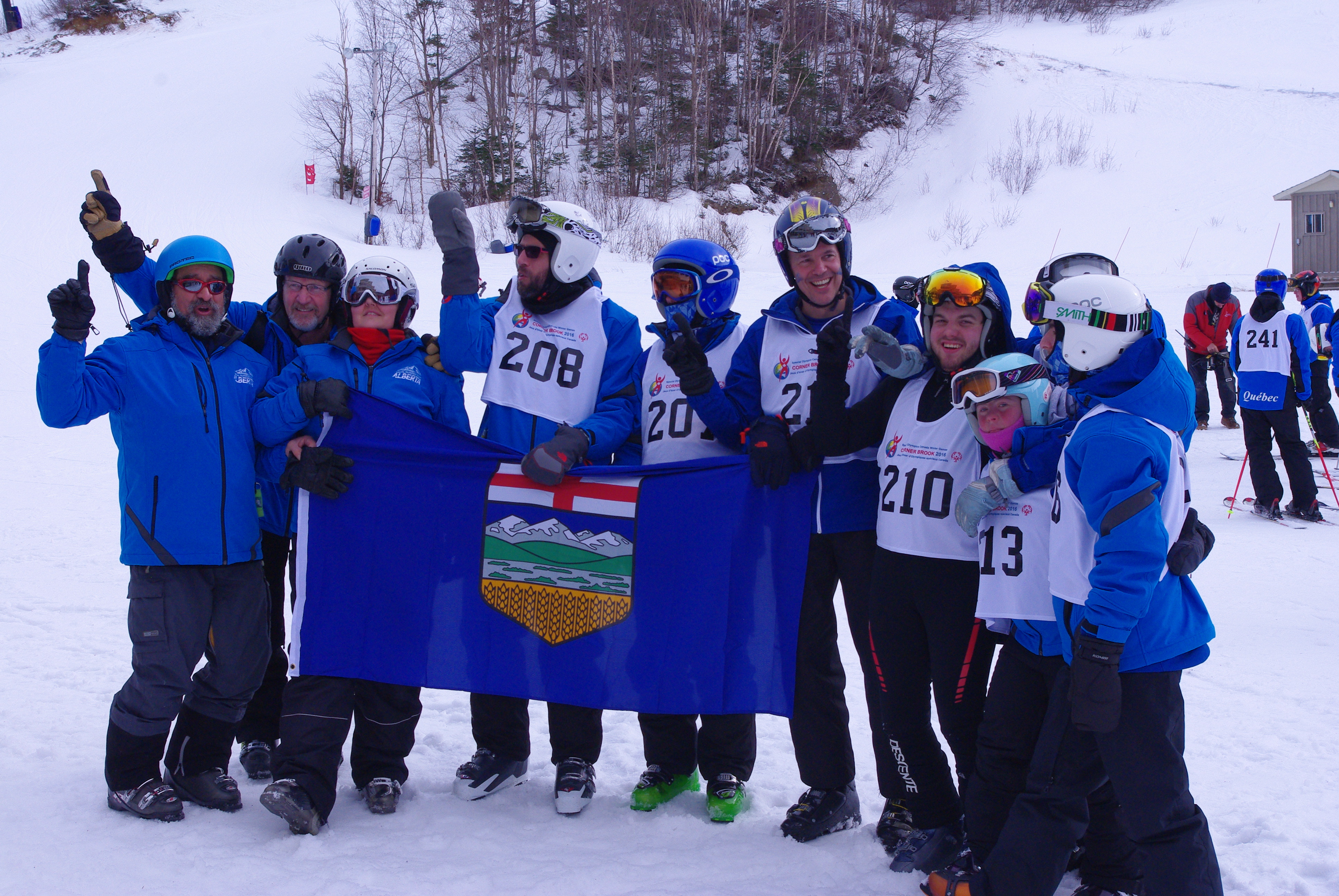 Special Olympics Alberta offers sports programs in more than 140 communities around the province for Albertans with an intellectual disability.
Special Olympics Alberta was officially incorporated on February 28, 1980, but have full and long history of sport programs for people with intellectual disabilities since the 1970. What started as a humble few dozen athletes, to a strong movement of over 3,000 athletes throughout Alberta. We are able to spread the movement because of  over 1,000 coaches and volunteers working year-round, giving people with an intellectual disability the opportunity to realize their full athletic potential. Recreational and competitive sport training takes place daily, and competitions take place at the local, provincial, and national levels at regular intervals. We offer 18 official summer and winter sports, provide access to health practitioners and are reaching new partners with our Unified Sports program in high schools across Alberta through our partnership with Alberta Schools' Athletic Association.
Special Olympics Alberta is an accredited chapter of Special Olympics Canada. Through Special Olympics, athletes develop sport skills, social skills and self-esteem, which assist them in becoming actively involved in recreational, educational and employment opportunities in their communities.
Special Olympics promotes an active lifestyle and better quality of life for persons with intellectual disabilities through their participation in sport. For more information, see our
Learn more: