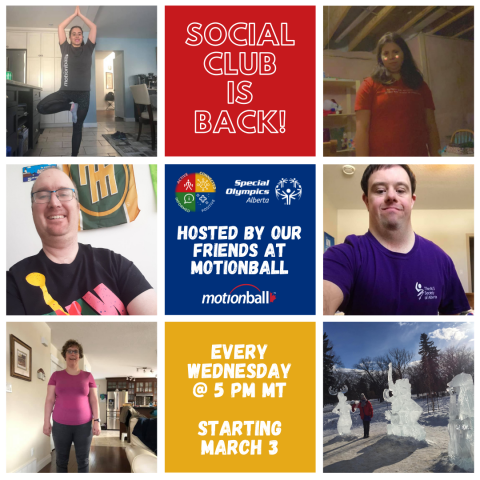 SOCIAL CLUB IS BACK every Wednesday at 5 PM MT
Starting March 3, you can connect with fellow Special Olympics athletes from across North America and see how they are doing via Zoom.
The club is hosted by our friends at motionball and healthy at home athletes. If you know an athlete who would like to take part in these meetings but does not have access to the internet, we have local and 1-800 phone numbers that they can use.
Register online each week from now through the end of April at: https://bit.ly/2MI9UJa
Event details will be emailed to you upon registration.