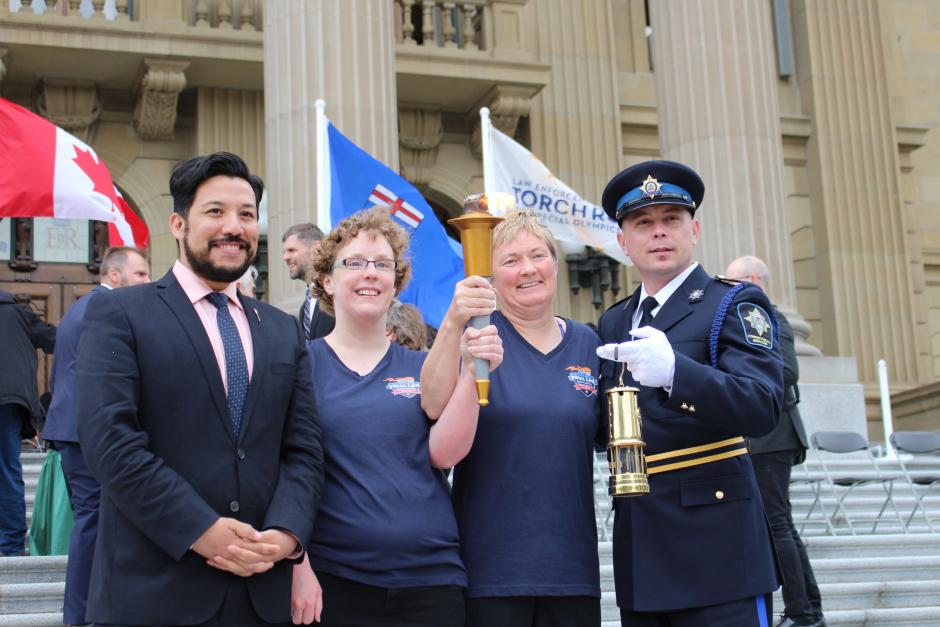 "I HAVE BEEN ABLE TO BE INVOLVED FOR SO LONG AND to BE PART OF THE ATHLETE'S LIVES - IT IS DEFINING IN ITS OWN RIGHT. EXPERIENCING FAILURES AND TRIUMPHS OR ACCOMPLISHMENTS. I DON'T KNOW HOW YOU DEFINE OR MEASURE MOMENTS LIKE THAT." - Pat Enns
Special Olympics would not exist today — and could not have been created — without the time, energy, commitment and enthusiasm of people just like you, thousands of individuals who choose to take a little time from busy schedules to make the world a better place.
In Alberta over 1200 volunteers provide sports programs to over 3200 athletes across the province. They take pride in providing opportunities for athletes with intellectual disabilities to experience the excitement, joy, and personal fulfillment associated with participating in sport.
There are constant, diverse, and numerous volunteering opportunities to get involved with in Special Olympics throughout the year.
"In nearly 30 years there hasn't been one year where my passion for the athletes and this organization has wavered." - Jodi Flanagan, Chef de Mission for Team Alberta
"The opportunities that Special Olympics provides to individuals with an intellectual disability is amazing. I have seen athletes 'come out of their shell' and have witnessed firsthand the powerful impact that sport has on the individual. The pure joy that the athletes have when they participate in their respective sport is amazing to watch." - Wilma Shim, Special Olympics Alberta Past Chair
"With LETR I find that everybody is so passionate. Everyone that is involved, that I have met, is so passionate about it and I just love the people and the work that they are doing." - Nikki Gossmann, LETR
For more information on how to become a program volunteer with Special Olympics Alberta, take a look at our Becoming A Program Volunteer PDF below: