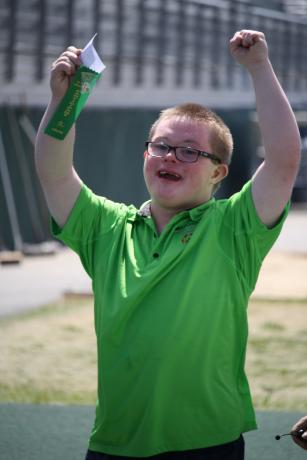 Special Olympics has significant impact on both the young people who participate and their parents. Through the Special Olympics Young Athletes programs like Active Start and FUNdamentals, children are introduced to activities that develop motor skills and an adaptive learn to play program. These programs focus on mental and physical growth.
In a study evaluating the Special Olympics Young Athletes program, teachers and parents who were interviewed repeatedly note that benefits extend to area like improved self-esteem and attention span. As an additional benefit, parents gain increased awareness of their children's abilities, learn new effective methods for engaging with their children, and receive support from others who are struggling with the same issues.
Special Olympics Alberta offers two Young Athletes™ programs: Active Start and FUNDamentals.
The Active Start program designed for children ages 2 to 6 years old. This program introduces the children to enjoy games and activities that develop motor skills and hand-eye coordination.
FUNdamentals focuses on continuing to develop sport skills from the foundation of Active Start. This program is designed for children ages 7 to 12 years old. This program builds on Active Start by creating a level of enjoyment for physical activity in young athletes. Through these ideals, we hope that this will encourage athletes to live a healthy active life and continue on to to become athletes of Special Olympics.
Our Special Olympics Young Athletes offers families, teachers, caregivers and people from the community the chance to share the joy of sports with all children. Children of all abilities take part, and they all benefit.
 
Social Support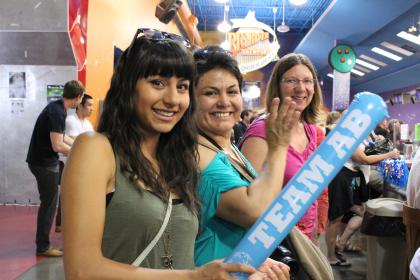 Special Olympics operates as a powerful engine of connection for the families of athletes, providing opportunities for families to forge new relationships and strengthen existing ones both within the family and with others. Second, the organization provides athletes and their families with normative life experience that are critical to healthy development.
Social support is a critical source of well-being for all families, and perhaps especially for families of youth with disabilities. By strengthening relationships within families and fostering opportunities to meet other families who are dealing with similar situations, Special Olympics offers families a deep sense of connection that contributes to their general well-being.