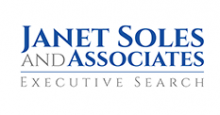 ADVERTISEMENT
Chief Executive Officer
Special Olympics Alberta
Incorporated on February 28th, 1980, Special Olympics Alberta (SOA) has built a tradition of support and opportunity for people in Alberta with intellectual disabilities. In 1980, the organization hosted its first Provincial Summer Games.
Special Olympics Alberta is an accredited chapter of Special Olympics Canada. Through Special Olympics, athletes develop sport skills, social skills and self-esteem, which assist them in becoming actively involved in recreational, educational and employment opportunities in their local affiliates across the province. We offer year-round sports programming to over 3,000 athletes with intellectual disabilities from 140 communities across the province. 1,000 coaches and volunteers drive the movement here in Alberta through organizing events, supporting fundraising efforts, providing sports programs for athletes, and advocating for inclusion, among the hundreds of invaluable things they do to better the lives of SOA athletes. We offer 18 official summer and winter sports and reach high school students across Alberta through our Unified Sports program in partnership with Alberta Schools' Athletic Association.
Reporting to the Board of Directors, the Chief Executive Officer position with Special Olympics Alberta is an opportunity to lead a well-established, high profile, non-profit organization with an excellent reputation in the province and country. The Chief Executive Officer is responsible for the organization's achievement of its strategic direction, annual operations, fund and staff development, and financial sustainability. The Chief Executive Officer will oversee all operational and strategic goals of the organization through a commitment to effective communication, engagement, and respect.
The Chief Executive Officer will ensure the organization maintains strong, positive relationships with industry partners, community leaders, healthcare leaders and sports organizations to maintain and grow volunteer development initiatives and partnerships for Special Olympics Alberta. The Chief Executive Officer will focus on serving the local community as the key ambassador of the organization while utilizing their business experience and passion for our athletes to connect with key stakeholders, particularly with our athletes.
The Chief Executive Officer will work closely with the Board of Directors to guide and direct the organization in accordance with the standards, polices and procedures set out by Special Olympics International. The Chief Executive Officer will respond to Board of Directors strategies by developing focused goals and an integrated plan for achieving those goals throughout the year. As a forward-thinking leader for a large group of volunteers and dedicated staff, the Chief Executive Officer will communicate the organizational goals and strategy in a consistent and effective manner.
The successful candidate will have 10 years of related senior management experience with a non-profit organization and/or business. The ideal candidate brings a balance of strong business acumen with the ability to engage and motivate community, staff, stakeholders, and volunteers to achieve a united vision. Bring your passion and commitment to champion Special Olympics Alberta advocating for athletes and their families.
Janet Soles and Associates has been retained to conduct this search on behalf of Special Olympics Alberta. For more information about this opportunity or to apply, please send your curriculum vitae and letter of interest in confidence to SOACEO@jssearch.ca.