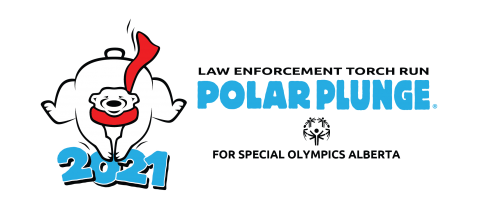 For the safety of our plungers, athletes, public, and LETR members, we have made the decision to cancel in-person plunges and go fully virtual.
We are officially moving our Polar Plunge celebrations to a virtual space, which is the safest option for us all! No fear though, as that just means we can all participate from the comfort of our homes in our pjs!
We are so excited to be having a virtual plunge this year! It will not only provide an option for those isolating, but will also expand the reach of our event to all corners of the province – and beyond!
While virtual events are plentiful these days, we have no doubt that the creativity will be flowing for all those that choose to participate.
There are no restrictions as to how to get your plunge done – whether snow angels, cold buckets of water, or in a kiddie pool in your backyard, the opportunities are almost endless! Have some fun and get creative!
Check out our FAQ section at www.specialolympics.ab.ca/albertapolarplunge for more information or email us at info@specialolympics.ab.ca with any additional questions.