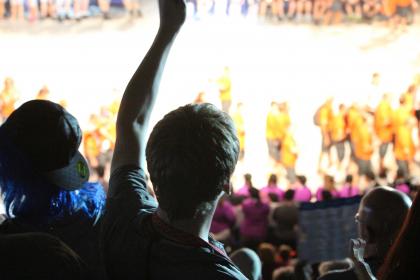 National Games are held every two years, alternating between Summer and Winter. Athletes quality for National Games based on their results from Provincial Games. National Games, in turn, are a qualifier for World Games.
Special Olypmics Team Alberta 2018 will proudly compete at two big events: 
50 Team Alberta 5-pin and 10-pin bowling athletes will compete from May 15 to 19 at P.E.I.
95 Team Alberta athletes competing in athletics, basketball, bocce, golf, powerlifting, rhythmic gymanstics, soccer, softball and swimming will compete from July 31 to August 4 at Antigonish, Nova Scotia.