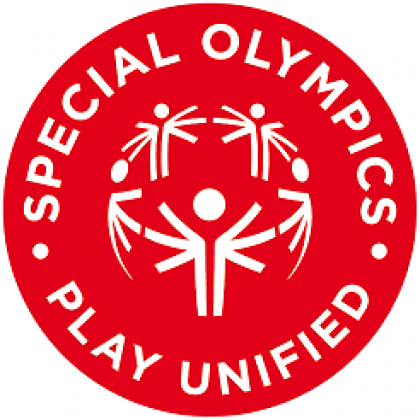 Special Olympics Saskatchewan's first Unified Basketball Game took place on Friday, March 25th at Riffel High School. The teams from Riffel and Campbell collegiate have been practicing and playing games over the past few months.
Teams across Regina and Swift Current have been preparing for the Provincial Tournament  taking place on May 6th at Riffel High School. The team that takes that championship will proceed to the Unified Nationals in Niagra Falls in June. 
What is Unified Sport? 
It is an inclusive sport program that brings athletes with and without intellectual disabilities together for competition. In Unified Sport programs, there is a comparable number of athletes with and without intellectual disabilities on the court/field at the same time. The implementation of a Unified Sport Program is meant to create an environment of 'Meaningful Competition' wherein champions work together to create a balanced competitive environment. This way athletes can focus on competing to the best of their ability against evenly matched opponents
For more information, please visit Unified Sport. To get a program started in your local school, please contact Amy Bosche, Youth Coordinator, at abosche@specialolympics.sk.ca or 306-780-9401.