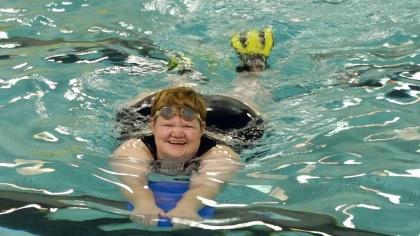 Registration is open to individuals with an intellectual disability who reside in Saskatchewan. Athletes who are not registered with Special Olympics Saskatchewan will not be permitted to participate in any program, club or event. For new or returning athletes, registration forms are available through you local community executive or by visiting our athlete resources. 
1. Complete your Athlete Registration form including all personal information in its entirety, sign and date. Be sure to list all the programs the athlete is going to be participating in for that program year.
2. The cost of registration is $20.00. Please note that a district/community may charge registration fee per sport and limit the number of athletes registered in a sport.
3. Submit Athlete Registration Form and fees to one of the fall registration dates in your area or to your local Community Manager or Volunteer Coordinator. If you have any questions regarding registration please call Korinne Lott at 306-780-9450 or toll free 1-888-307-6226.