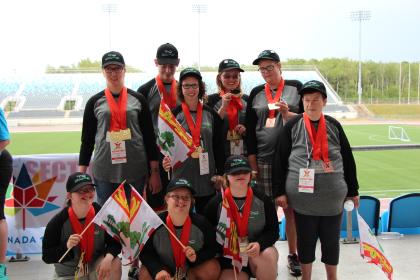 Special Olympics PEI athletes, coaches, and mission staff had a fantastic weekend in Moncton, NB at Special Olympics New Brunswick 2017 Provincial Summer Games!
Team PEI's 53 athletes came home with:
34 Gold, 23 Silver, 18 Bronze, for a total of 75 medals!
Thank you to all of our athletes, you participated hard and represented the Island very well. And a BIG thank you to our coaches and mission staff for taking the time to help train our athletes for this event and all year round!
For more pictures please visit our Facebook page.