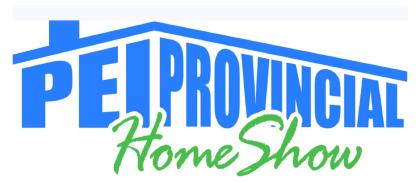 Special Olympics PEI is pleased to announce that we have once again been selected as Master Promotions' Charity of Choice for the PEI Provincial Home Show.  As a fundraiser we will be selling ADL ice cream.  We are looking for volunteers to help out by scooping ice cream.
Fundraising events of this magnitude rely greatly on the support of volunteers, so we thank you in advance for considering volunteering your time.  
The PEI Provincial Home Show runs from Friday, March 9 – Sunday, March 11, and there are lots of time slots available. Please see the full schedule below.  If you are able to help scoop ice cream for a couple of hours, please call Sarah at 902-368-8919 or email sarah@sopei.com.
Volunteer Schedule
Friday, March 9
12:00-2:00 
2:00-4:00 - FULL
4:00-6:00
6:00-9:00
Saturday, March 10
9:00-11:00 - FULL
11:00-1:00
1:00-3:00 - FULL
3:00-6:00
Sunday, March 11
10:00-12:00 - FULL
12:00-2:00
2:00-4:00
Thank you in advance! We hope to see you at the PEI Provincial Home Show.