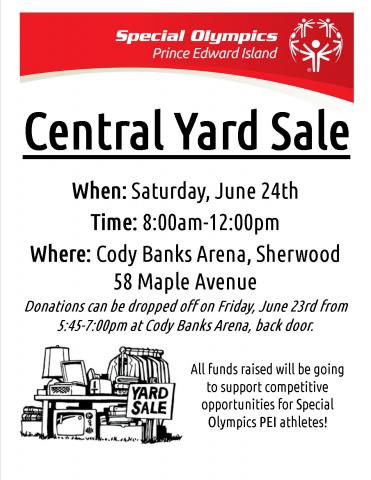 Special Olympics Central Region is holding a fundraising Yard Sale Saturday, June 24 from 8am-12noon at Cody Banks Arena. Volunteers are needed to help make this event successful!
We are also looking for donations for the Yard Sale. If you are doing some spring cleaning, and have some items you want to get rid of, you can drop off donations on Friday, June 23, from 5:45-7pm at the back door of the Arena.
Please give the Special Olympics office a call if you are able to help out in any way with the Yard Sale - 902-368-8919. Thank you!