Thank you to our fantastic celebrity guests!
The Special Olympics Festival always has an exciting celebrity line-up.  Celebrities who will be attending the 2018 Enriching Lives Gala are still being confirmed – we would encourage you to stay tuned as we unveil our celebrity lineup. 

2017 Special Olympics Festival Celebrity Guests
We wish to thank our celebrity guests for helping to enrich lives by donating their time and talents for the 2017 Special Olympics Festival.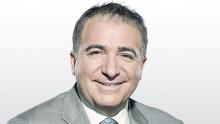 Gino Reda - Co-MC
Host of Tim Horton's That's Hockey
Gino Reda has been a mainstay on TSN for over 25 years. Reda has hosted Tim Horton's That's Hockey since 2002. He joined TSN in 1988 as a reporter and was quickly promoted to host of Sports Centre, where he anchored more than 3,000 shows over 12 years. During his time with TSN Reda has also hosted numerous events, including World Juniors, FIFA World Cups, and Olympic Games.
Paul Phillips - Co-MC
Special Olympics PEI Athlete
Paul Phillips has been involved with Special Olympics PEI for more than 20 years. He's participated in Track & Field, Floor Hockey and Bowling, and he's competed in six National Games. In 2014 he was a member of the 10-Pin Bowling Team that represented PEI at National Games in Vancouver. His true passion, however, is Curling, and in 2008, his rink represented PEI at the National Winter Games in Quebec City.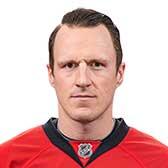 Dion Phaneuf
Ottawa Senators Defenseman
Dion Phaneuf was drafted 9th overall in the 2003 NHL entry draft. Having previously played for the Toronto Maple Leafs, where he served as Team Captain, and the Calgary Flames, Phaneuf now plays for the Ottawa Senators. Phaneuf is a three-time NHL All-Star. On the international stage, Phaneuf has been a member of Team Canada five times winning silver at the 2004 World Juniors, gold at the 2005 World Juniors, and gold at the 2007 Men's World Ice Hockey Championships.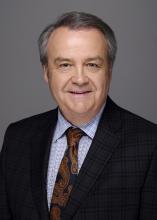 Jeff Hutcheson
TV Personality and Former Host of Canada AM
Jeff Hutcheson, joining the Festival for the first time, has enjoyed a successful 40 year TV career, having spent 24 years on Canada AM. He has broadcasted from over 300 Canadian cities, towns, and villages. Hutcheson broadcasted from both the 1988 and 2010 Winter Olympics, authored "Best of Canada", and hosted the travel show "Jeff's Adventures". He is currently retired and enjoying life in PEI as a Canada 150 Ambassador.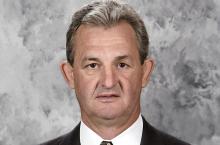 Darryl Sutter
2-Time Stanley Cup Winning Head Coach
Darryl Sutter, a former NHL coach and player, is a 2-Time Stanley Cup Winning Head Coach. Sutter was most recently Head Coach of the Los Angeles Kings, where he won the 2 titles. Sutter was also behind the bench for the San Jose Sharks and the Chicago Blackhawks.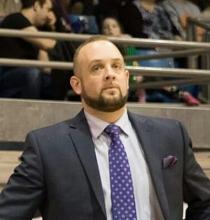 Joe Salerno
Winningest NBL coach
Joe Salerno is the NBL's All-Time winningest coach in league history, a title he achieved on January 29, 2016 when he surpassed Michael Ray-Richardson with his 102nd NBL Canada win. Salerno is the former Head Coach and Vice President of Player Personnel for the Island Storm. Salerno was named NBL Canada Co-Coach of the Year in the 2012-2013 season.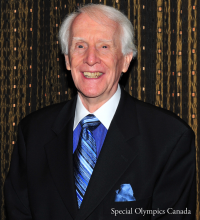 Dr. Frank Hayden
Founder of Special Olympics Canada
As a faculty member at the University of Toronto in the early 1960s, Dr. Hayden found that children with an intellectual disability were only half as physically fit as their non-disabled peers. Common believe at the time was that the low fitness levels were a direct result of the disabilities. Dr. Hayden, however, proved that given the opportunity, individuals with an intellectual disability could participate in sport, and could become physically fit. This discovery led to the Special Olympics movement of today. Recently Dr. Hayden was recognized for this work, and was inducted into Canada's Sports Hall of Fame as a Builder.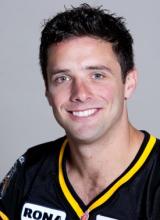 Andy Fantuz
Player Development Coordinator and Former Wide Receiver, Hamilton Tiger-Cats
Andy Fantuz was drafted 3rd overall by the Saskatchewan Roughriders in the 2006 CFL Draft. Fantuz played 6 seasons with the Roughriders before signing on with the Hamilton Tiger-Cats. In May of this year Fantuz re-joined the Tiger-Cats in an administrative role.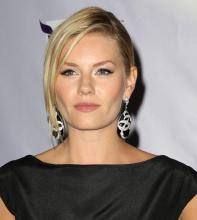 Elisha Cuthbert
Canadian Actress & Model
Elisha Cuthbert is the recipient of several film and TV industry awards, including a Gemini, 4 Teen Choice Awards, and 2 Screen Actors Guild Awards. Her films include The Girl Next Door, Old School, Love Actually, and most recently, Goon: Last of the Enforcers. Cuthbert's TV credits include playing Kimberly Bauer on the television show 24 and Abby on Netflick's The Ranch.
Art Smith
Special Olympics PEI Male Athlete of the Year
Art Smith, Charlottetown, has been involved with Special Olympics for 16 years. Art participates in Floor Hockey, 5-Pin Bowling, Softball, and Bocce. Art attended his first National Games in 2016 as a member of the gold medal winning Floor Hockey team.
Janet Charchuk
Special Olympics PEI Female Athlete of the Year
Janet Charchuk, Alberton, has been involved with Special Olympics for 18 years. In addition to Snowshoeing, Janet is an avid participant in local Bowling, Bocce, and Golf programs. Janet has represented PEI at 2 National Games, competing in Swimming and Snowshoe. Additionally, Janet made history in 2001 when she competed in swimming at the first Canada Games in which Special Olympics was included. She went on to represent PEI again at the Canada Games in 2005. Most recently Janet represented Canada at the 2017 World Winter Games in Austria, winning a gold medal in Snowshoe.