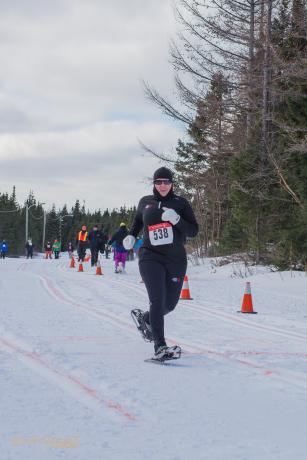 Sandra Smith is a Special Olympics Tri-Con Gentle Giants multi-sport athlete who participates in athletics, snowshoeing and swimming.  Sandra has been involved with Special Olympics for well over a decade and loves the socials!  She can always be found on the dance floor.
Sandra competed at the 2016 Special Olympics Canada National Games in snowshoeing and her performance at these Games led to her selection on Team Canada.  Sandra has been training hard to be prepared to do her best that Special Olympics World Games in Austria.
In addition to the extra practices and preparation Sandra has been doing, she has continue to run her successful business; Sandra owns and operates her own recycling business in Carbonear.
Sandra is excited to be leaving for the World Games in less than two weeks time!