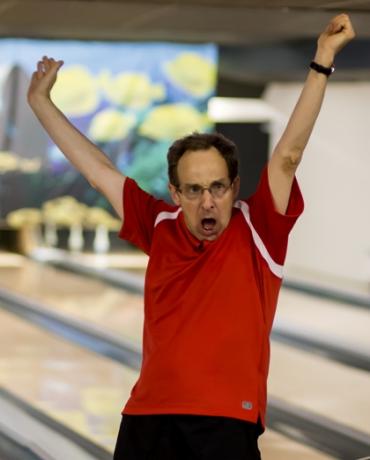 Special Olympics would not exist today - and could not have been created - without the time, energy, commitment, and enthusiasm of people just like you, individuals who choose to take a little time from busy schedules to make the world a better place. More than 400 SONL volunteers and coaches across the province make our programs possible and make a difference in the lives of our athletes.

WHAT ARE THE SUMMER GAMES?

The Special Olympics Summer Games are taking place this summer – from July 13th to the 16th. Over 650 athletes, coaches, and supporters will take part in the competition and celebration in the St. John's, Mount Pearl and Conception Bay South. In order to make these games a success for all those who participate, volunteers are needed. Volunteers are needed to help with games logistics, first aid, dining hall, ceremonies, and much more.

WHO CAN VOLUNTEER?

You don't need a sport background or any previous experience with SONL to volunteer during the summer games. All you need is enthusiasm for helping empower people with intellectual disabilities through sport.  If you have a couple hours to give, or if you want to volunteer for the entire weekend, you can be a volunteer.
WHY VOLUNTEER WITH THE SUMMER GAMES?
There are many reasons to get involved, and many benefits, including:
• Building friendships and networking connections
• Developing new skills for personal and professional development
• Gaining volunteer hours for school programs
• Getting involved with your community
• Sharing your love of sport
• And, most of all, experiencing the joy of working with our athletes

HOW TO BECOME A VOLUNTEER
Step 1: Reaching Out! Contact Us!
Please reach out to our Volunteer Coordinator at volunteers@sonl.ca
Step 2: Complete the Summer Games Volunteer Application Form
Submit your completed application form and any other required paperwork.
**Please note: First Aid Volunteers will have to provide a copy of their certificate; Police Record Checks and Vulnerable Sector Screening Certificates will be required for some volunteer positions.**
Step 3: Receive an Introductory Call!
After your application has been reviewed and approved, you will hear from our Volunteer Coordinator who will get to know more about your skills, interests, and availability.
Step 4: Receive a Volunteer Schedule
You will receive a volunteer schedule which is based on your interest and availability.
Step 5: Attend a Training Session!
You will be asked to attend a short, 1 hour, training session in advance of the Games. This will ensure that you have all the information you need to make the Games a rewarding and encouraging experience for everyone.