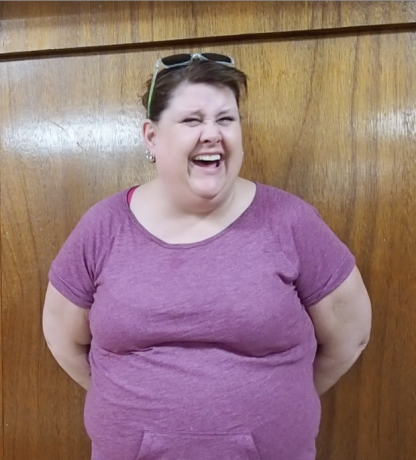 Chris Odding has been volunteering with Special Olympics Alberta – Edmonton for the past 16 years. She first became involved with Special Olympics in Edmonton by a recommendation from an acquaintance.
Odding is the head coach for the AS3 bowling team, who practices every Sunday at Plaza Bowl. Although her responsibilities are that of a coach to their athletes, she sees it more of an opportunity rather than a volunteer position.
"I find that I get more out of it than what I give into it," said Odding when asked why she coaches with Special Olympics. "I consider it more a learning opportunity for me and for the individuals."
Odding said she feels inspired when she witnesses an athlete achieving a skill after putting in the effort to accomplish this goal. The time it takes can vary, for some it can take years, but once they complete this, the look of satisfaction and joy in their face makes the time and energy worth it. It might seem like a simple skill to some people, but for the athletes it could be a huge milestone. Because of this, Odding looks forward to these moments, which she describes as the "Aha" moment.
One prominent memory that Odding has of Special Olympics is the first time she accompanied the bowling team to Provincials. "The team that we went with, a lot of them ended up going to the Nationals," she said. "That was just really wonderful to see and hear."
She said she gets so much out of coaching, developing friendships with the athletes and still keeps in touch with them even if they no longer play for the team. Because of this, Odding encourages people to get involved with Special Olympics and said, "Try it. You'll get so much out of it."
As a member of the AS3 bowling team, the 2017 Medicine Hat Summer Games will be her first time in the role of head coach. Looking forward to the games, Odding said she hopes that it will be an opportunity for everyone to learn, have a wonderful time, and do the best that they have. But the most important thing is to always have good sportsmanship since the games are all about cheering on both your teammates and competitors.
As words of encouragement for the athletes, Odding said,
"Have a wonderful time and I'm so proud of what you do everyday."