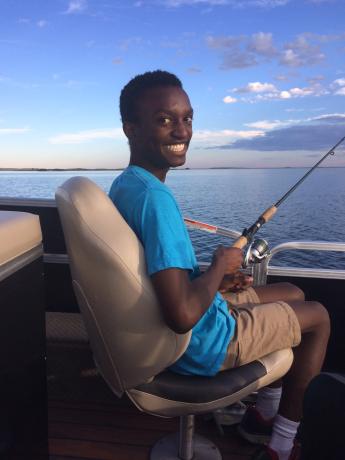 Luc Harris joined Special Olympics two years ago and he is already set to make his mark on the national stage.
While looking for a track team to join, Harris found a great fit with Special Olympics Alberta-Calgary where he currently competes in athletics.
Harris maintains that his love for athletics comes from a special feeling he gets when he trains, races, or achieves a personal best.
He recently attended the 2017 Special Olympics Alberta Summer Games in Medicine Hat where he competed in the 100M dash (M1 division), 200M dash (M1 division), and the 4kg shot put (M2 division).
With a strong performance in each event Harris walked away with three medals: a silver in the 200M, and a bronze in both the 100M and shot put.
"There is a spot for everyone. Everyone can achieve and have fun!" – Harris on Special Olympics
Harris is now set to compete in his first national event, the 2017 Canada Summer Games in Winnipeg. The Games take place from July 28 through August 13 with the Opening Ceremonies set to take place live tonight on TSN 2.
He has been training hard for the event working with Special Olympics, the Calgary Track and Field Club (CALTAF), and doing yoga once a week.
Qualifying for the Canada Summer Games is a huge accomplishment and Harris says he is looking forward to being part of Team Alberta, travelling with the team, and competing.
"[My goals are] to experience a national championship and to do the best I can, and have fun," said Harris.
"[They are] always very supportive and patient. My coaches recognize what I need to work on, and help me focus on these things." – Harris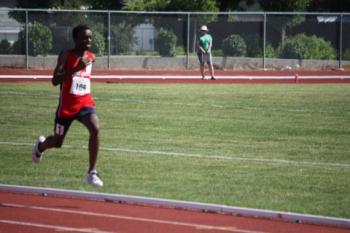 His favourite race is the 200M dash and he will participate in this event during the Games in Winnipeg, along with the 100M. 
Harris will have the support of family who he believes are his biggest fans stating "They are always there to cheer and love bragging about my accomplishments to their friends."
We will also be cheering on Harris and his fellow Team Alberta athletes on as they begin the celebrations for the 2017 Canada Summer Games with the Opening Ceremonies tonight on TSN 2 at 8:00pm ET.
Throughout the week you can check out the live stream from athletics and cheer on Harris and our other athletics competitors live on the Canada Games website. Check out the schedule here: http://sportscanada.tv/canadagames/
Be sure to check out the program and support our amazing athletes!