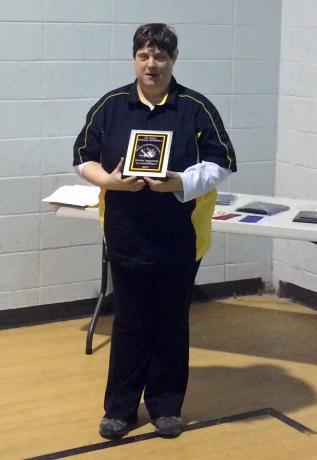 Since 2000, Charlotte Demchuk has been an active athlete with Special Olympics competing in 5 pin bowling and softball in St. Paul, Alberta. Although she likes playing softball to stay active, her sport is bowling where she is surrounded by friends and teammates.
Charlotte was drawn to Special Olympics because it is "good for athletes," adding that "it helps me get more exercise." She recommends that anyone looking to stay active and make more friends should sign up.
Demchuk has been working hard to improve her skills and it is paying off as she will be attending the 2017 Special Olympics Alberta Summer Games in Medicine Hat. This will be her first provincial games and she is set to compete in 5 pin bowling.
"My goal is to get a lot of strikes and have a lot of fun with my team." – Charlotte Demchuk
Demchuk stated that she has never been to Medicine Hat before and that she is looking forward to exploring the city, hanging out, and "meeting a bunch more friends and people." She is particularly excited to see the Flame of Hope and to partake in the Opening Ceremonies on July 7.
Training is well underway for the St. Paul bowling team and with only a few short weeks left before games Demchuk is looking forward to seeing her teammates compete, advocating that they are "good friends" and "good at bowling too."