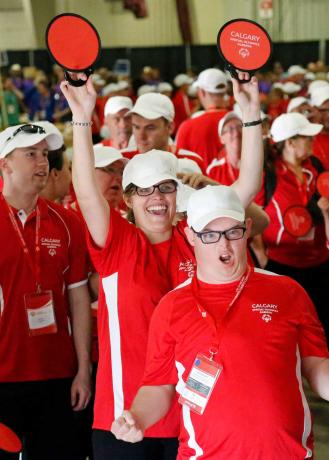 Calgary has a long and rich history of hosting Special Olympics events.  
It spans from the 1982 Special Olympics Alberta Summer Games, taking the next step by hosting the Special Olympics Canadian Winter Games in 1986 and now continuing that legacy with the upcoming 2019 Special Olympics Alberta Winter Games. 
The 2019 Special Olympics Alberta Winter Games taking place in Calgary will have competitions from February 8 to 10, 2019. The Provincial Games will have eight sport competitions: 5-pin bowling, alpine skiing, cross country skiing, curling, figure skating, floor hockey, snowshoeing, and speed skating.
 The Calgary Games is expecting to host over 800 athletes from across Alberta.